Home
›
AppWorks
TempoBox Not Loading in Browser
Hi,
After a fresh install, I cannot get the TempoBox Web Client to load when called from Content Server i.e. Personal > TempoBox. It just shows an empty page. I can see that the TempoBox deployment in OTAG has worked as if I disable the content service, I can see the disabled warning in the browser. (screen shots below)
My only thoughts are now that my user is;
1 - Not licensed for Tempo - My last experience with Tempo a few years ago didn't require any license to be added into Content Server, but is it now required to be loaded into OTDS?
2 - My user does not have access to the OTAG resource via OTDS - although I am not new OTDS and it looks good to me.
Any opinions on what I can do to understand the issue and ultimately resolved?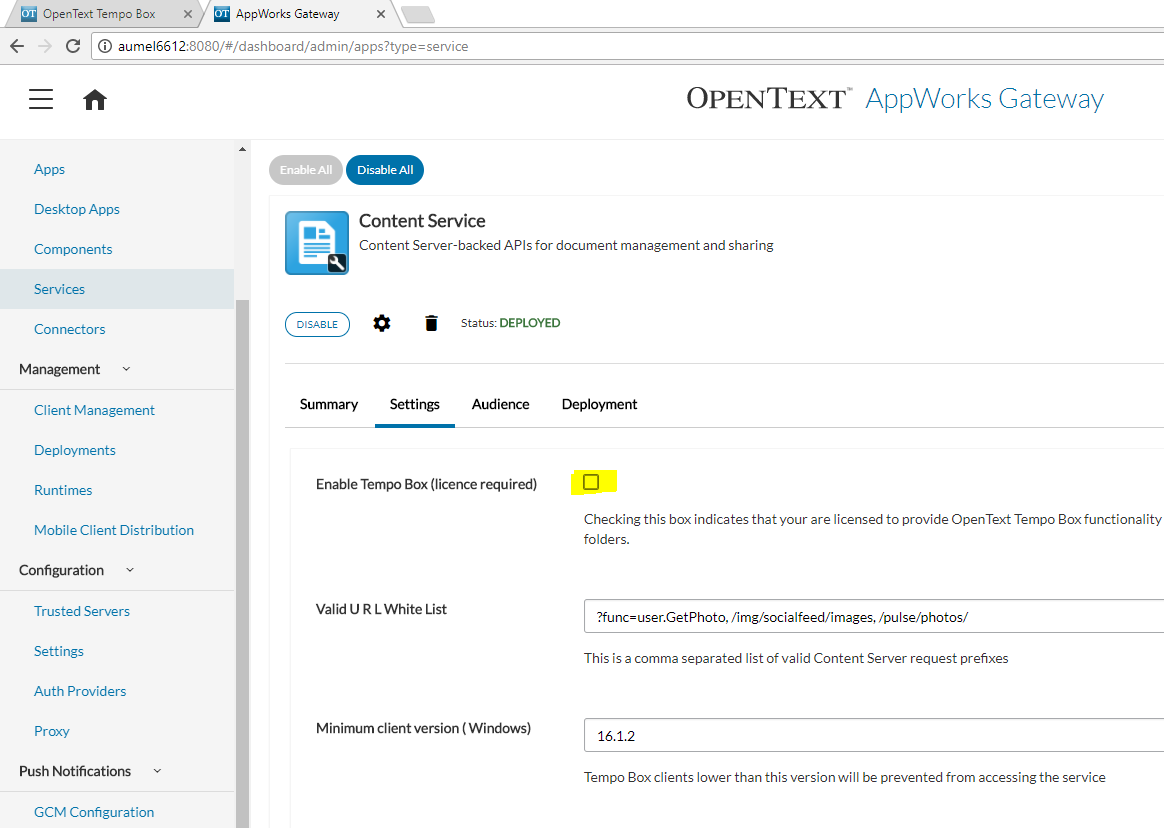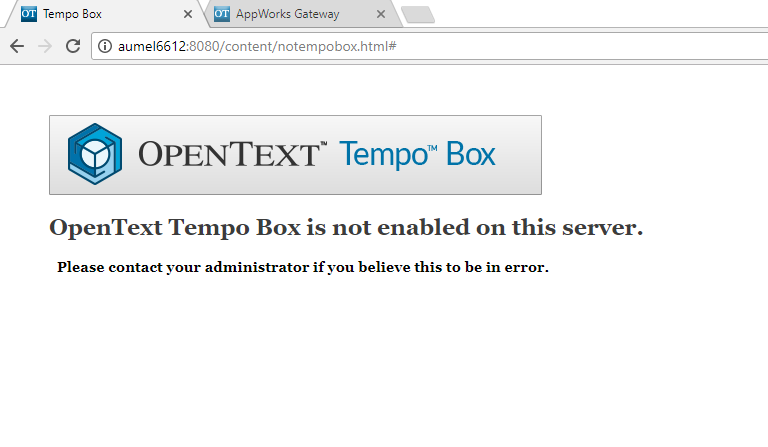 Thank you - M