Home
›
Developer Network
›
Analytics Developer Network
›
Developing Analytics Applications
JSAPI Example not working with IE 11 or new Chrome???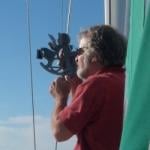 SailRCG
Junior Member
Hello everyone,
I have a new deployment where I have been trying to showcase some JSAPI functionality with BIRT. I am able to use the examples given in in the JSAPI PDF documentation using my own reports and in my own environment. However, when I pass these on to individuals with IE version 11 the JSAPI examples don't work at all, and time-out.
Has anyone else experienced issues with IE 11 or newer Chrome when using the most current release of BIRT and example JSAPI's?
Any info on work around would be helpful. So far I've been asking that any JSAPI examples I've created be run using IE compatibility mode. In particular any thing older than version 10 seems to work fine.
Thanks,

RG