Home
›
Developer Network
›
Analytics Developer Network
›
DevShare Downloads
Welcome and thank you for joining our new OpenText forum. Your questions, responses, best practices, and tips shared with other members will help make this channel vibrant. We're glad you're joining us and look forward to collaborating with you online.
Check out the
Getting Started With OpenText Forums
for tips on personalizing your experience.
Toggle cell contents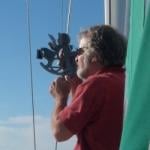 SailRCG
Junior Member
Using an HTML button and a couple variables, you can create an effect which permits users to click to read more, then toggle back again. This is a simple way to include user interactivity, controlling how a report element is displayed without using complex script.