Home
›
Developer Network
›
Analytics Developer Network
›
DevShare Downloads
Welcome and thank you for joining our new OpenText forum. Your questions, responses, best practices, and tips shared with other members will help make this channel vibrant. We're glad you're joining us and look forward to collaborating with you online.
Check out the
Getting Started With OpenText Forums
for tips on personalizing your experience.
With a combination of scripting, fixed layout, and grids you can create a sturdy "Printable&quo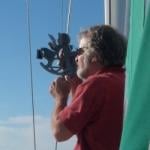 SailRCG
Junior Member
This report example shows a quick way to create a report which can be used as a single page invoice. It is an alternative to putting the content of a summary totals section into the footer of the master page. It is the first step in creating a more complex single / multi-page invoice layout.



By adding rows based on the row count of the result set, and adjusting for the maximum number of rows which will fit on a single / first page. You use two scripts to count the rows, and build the number of rows required to effectively "push" the footer of the "Added Rows" table to the bottom of the printed page.