Home
›
Developer Network
›
Analytics Developer Network
›
Designing Analytics Reports
Welcome and thank you for joining our new OpenText forum. Your questions, responses, best practices, and tips shared with other members will help make this channel vibrant. We're glad you're joining us and look forward to collaborating with you online.
Check out the
Getting Started With OpenText Forums
for tips on personalizing your experience.
Invoice Style Report (Totals Summary to Bottom)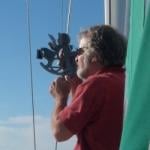 SailRCG
Junior Member
I am trying to create a report that will be used as an invoice. I am using Open Source (Mars) and have issues trying to place the Totals Summary at the bottom of the page for multi-page reports. I have seen many examples of a single page invoice using fixed layout, and a few with a row count which puts something in the Header of the MasterPage, but nothing which can anchor a Summary Section to the bottom of the last page.
I can get very close with putting some variable values in a grid in the footer, and using visibility to show the grid only on the last page. Additionally, this doesn't work to show the footer content in PDF. This would be fine if I were able to leaving the report as HTML, however the primary goal is to create PDF print out.
Any ideas?