Home
›
Content Services
›
Core Share
›
Release Notes
UPDATE
regarding temporary service outage of June 22.
Version 16.27.0 - Workflows, Account Sign-Up Domain Blacklist, Fixes and Improvements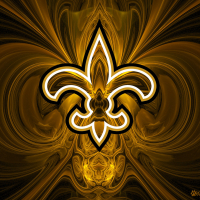 Jay Weir
Sr. Technical Program Manager
EM
mod
In this version, the team worked to:
- Introduce basic workflows for file reviews, collection, and more -- Workflows in OpenText Core let users launch file review and approval processes, collect files from collaborators for consolidation or reporting, and more. "Workflows" and "Tasks" will be new items you'll notice on the left menu of the Core Files List. "Tasks" will be where any assignments you have received are located and "Workflows" are all of the workflow processes that you have launched and are active.
- Blacklist - This is a customer-requested feature that works to reduce user management issues. It is a simple but effective way to eliminate the problem of users setting up free, or Personal Tier, accounts in OpenText Core and then having to invite them to a private tenant. Basically the tenant admin for a company's OpenText Core account can add their domain(s) to their "blacklist" -- that means if "
[email protected]
" attempts to create an account in the free/Personal tier of OpenTextCore.com and the admin has added "*.xyz.com" to their blacklist that the user will be told that they cannot use that account. It saves admins the time and effort of getting users from where they are, to where they need to be in order to securely share and collaborate on business information.
- Bug fixes and improvements - as always, the team has worked to get rid of reported issues and is continuously tweaking performance to make sure we provide a simple, secure, smart and reliable file sharing and collaboration service in the OpenText Cloud.
Jay Weir
Sr. Communications Specialist
OpenText