Home
›
Content Services
›
Core Share
›
Release Notes
Version 16.29.0 (Note 1 of 2) -- OpenText Core for B2B Managed Services (limited release)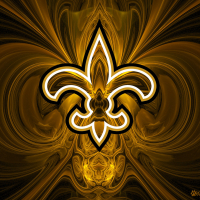 Jay Weir
Sr. Technical Program Manager
EM
mod
The team has worked hard to fix known issues, improve overall performance, and deliver new features to make sure you get the best file sharing and collaboration service possible.
In this release, you will find:
OpenText Core for Business Network B2B Managed Services
This set of new capabilities enables the autmation of 100% of OpenText B2B Managed Services customer supply chains. It presents customers with yet another method of automating their smaller trading partners, who may be relying on more manual methods communications.
The integration provides each B2B trading partner with a Core subscription which includes special folders (Inbox, Outbox and Archive) that act as a Managed Service "endpoint".  OpenText B2B customers can enable a 2-way channel for the sending and receiving of transactional business documents with their "last mile" Trading Partners in an automated, faster and monitored way.
Please note that this feature is being released on a limited basis. Please contact [email protected] if you are interested in enabling the OpenText Core for B2B Managed Services integration.
Jay Weir
Sr. Communications Specialist
OpenText