Home
›
Content Services
›
Core Share
›
Release Notes
Version 16.29.0 (Note 2 of 2) -- GDPR Changes and Bug Fixes/Performance Improvements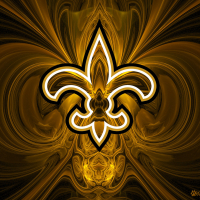 Jay Weir
Sr. Technical Program Manager
EM
mod
Also in this release (see Note 1 of 2 for remaining notes) are changes to support GDPR compliance as well as several fixes for known issues and overall performance improvements to provide the best file sharing and collaboration experience possible.
OpenText Core and the General Data Protection Regulation (GDPR)
At OpenText, we are committed to your success and protecting your information. We recognize that this commitment isn't just about the products and services we offer, but how we operate as an organization with respect to global information privacy regulations, including the General Data Protection Regulation (GDPR) of 2018.
On May 25, 2018, new legislation will be in place to give individuals more control and protection over their personal data. OpenText Core will provide new options to:
1)     Opt out of any promotional (sales and marketing) email communications
2)     Reject/cancel the terms of service (ToS) of the OpenText Core file sharing and collaboration service.
Please contact [email protected] if you wish to provide more details about your privacy of information preferences or if you have any questions. We will respond immediately to any request or inquiry that we receive. 
Bug Fixes and Performance Improvements
The team has worked to fix several reported issues:
·        Fixed a bug whereby sorting files by date was not working. Now, date order sorting works properly.
·        Sorting by "Most Recently Modified" was not behaving properly. Now, when sorting by "Date Modified" correctly lists the most recent modified file first.
·        Summary text for email message files was missing spacing. Now, summary text for email messages will be correct.
·        Several changes to replace radio buttons to checkboxes to provide an improved user experience and a more consistent interface for OpenText Core.
Additionally, the team has worked to tweak performance. You may notice some significant improvements in file upload/download and other operations in OpenText Core.
Jay Weir
Sr. Communications Specialist
OpenText