Home
›
Content Services
›
Core Share
›
Release Notes
Version 16.30.0 - New "Favorites" Feature, Performance and Behavior Corrections and More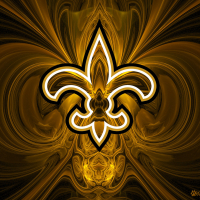 Jay Weir
Sr. Technical Program Manager
EM
mod
In this release, the OpenText Core team has worked
hard to add features, correct some things that weren't behaving right, make
tweaks to the user interface, and enhance performance to continue our mission
to provide the best file sharing and collaboration service available.
NOTE: There is a required update for the OpenText Core
desktop client. You should receive a popup notification directing you to
download it, but in the event you disregard it by accident, please visit https://core.opentext.com/#/downloads and get the latest version.
In this
version:
-        Favorites – users can now mark files and folders that they
frequently access or those that they need for an in-progress project, so they
are available without scrolling or searching.
-        Simplified
Login – users can access OpenText Core without
having to select (or know which method to use) Standard or Enterprise login.
OpenText Core will automatically pick up whether a user needs to enter their
Core password or if they are part of an Enterprise login group once they enter
their email address/username.
-        New Mobile Apps – Coming soon to the Apple and Android app stores.
You'll receive a notification when your app is ready for an update or, if you
don't already have your OpenText Core app, you can visit the store to download
the latest version.
-        UI Tweaks – the browser interface for OpenText Core has had a
few things moved, options added and other minor-but-still-nice enhancements.
-        Performance
Improvements – the team has worked
to tweak performance and optimize a few things so that OpenText Core is faster
and more reliable than ever. Notification send/delivery speed has also been
improved so that users can get their collaboration projects started faster and
file updates communicated even sooner.
-        Bug and
Behavior Fixes – as always, the team
has worked to address reports of OpenText Core misbehaving and things not
working as perfectly as they are expected to. As always, if you notice
somethings amiss, please contact us on the Community Forum at
core.opentext.com/support.
Jay Weir
Sr. Communications Specialist
OpenText