Home
›
Content Services
›
Core Share
›
Release Notes
Version 18.4.1 - Enhanced Search, Audit for Integrations, App Extensions , Improved Workflows, More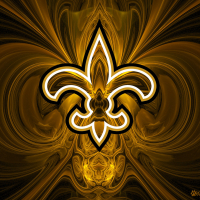 Jay Weir
Sr. Technical Program Manager
EM
mod
What's new in this release
The team has worked hard to fix known issues,
improve overall performance, and deliver new features to make sure you get the
best file sharing and collaboration service possible.
In this release, you will find:
App
Extensions
OpenText Core App Extensions gives a simple
"builder" experience so that users can create their own content objects
for the collection, ingestion, organization, storage, review and manipulation
of various types of data (structured and unstructured).
With App Extensions, users can build quick and
easy "apps" (forms with data and file collection capabilities) that give a
richer content collaboration experience in OpenText Core. An app can be used
for anything where collecting data (and relevant file attachments) is useful, including
collecting results for a customer survey, an employee pulse survey, or gathering
required bid information from suppliers for an important project.
This information can then be reviewed, shared,
manipulated or even exported in support of a customer's specific business
processes and requirements.
Improvements
and Fixes to Workflows in OpenText Core
New capabilities have been added to the quick-and-easy
to build workflows in OpenText Core, including:
-      
File lock management from
within the Workflows page
-      
Create and launch a workflow
without leaving the Files List vs. using the dedicated Workflows page in
OpenText Core
-      
Ability to edit "in-process"
workflows (previously not supported)
-      
Fixes to restrictions and
overall behavior
Improved
File Activity Audit for Integrations with OpenText Core
For organizations taking advantage of
integrations between OpenText Core and other systems, including the Content Server integration for
collaborating on files with external users, actions performed on files
throughout the collaboration will now be captured and recorded as part of the
Audit History in OpenText Core.
This means, for example, if a user  performs an action on a file in Content Server
that is being shared with Core collaborators, it will now be included as part
of that file's audit. This could be anything from locking the file, deleting
the file, editing or adding a draft, and a number of other file actions. Previously,
actions on files shared between the two systems was not captured by OpenText
Core as part of the file's audit.
… Continued in next post... 
Jay Weir
Sr. Communications Specialist
OpenText