Home
›
Content Services
›
Core Share
›
Release Notes
Version 18.4.3 - New Android and iOS App Features, Fixes to Workflows, General Performance Fixes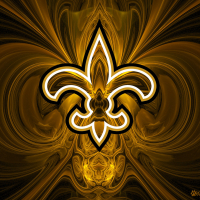 Jay Weir
Sr. Technical Program Manager
EM
mod
In this release, the team has worked to:
Workflows Improvement:  In response to user feedback, the team has added the ability to add a new reference and/or working document to a workflow that is in-progress
Desktop Client: A new version of the desktop client is available for update/download. Several general improvements to performance and fixes of known issues have been made - it is recommended to update the client to enjoy these enhancements.
Notifications: The team has worked to tweak the look and feel of notifications to improve readability.
 Mobile Apps: - There are new OpenText Core mobile apps, featuring a new file/folder actions model (menu vs. swiping files), sorting capabilities to make things easier to organize and find, and several bug fixes to improve overall performance. These are available in the iOS and Android app stores.
Performance and Bug Fixes: - Corrected known issues with creating, launching, and completing Workflows in OpenText Core and addressed a number of reported bugs to provide users with the most stable, high performance experience possible.
Jay Weir
Sr. Communications Specialist
OpenText