Home
›
Content Services
›
Core Share
›
Release Notes
Version 19.2 - Share with Groups, White Labeling, Improved Search, Security Enhancements, and More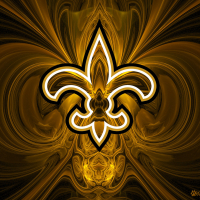 Jay Weir
Sr. Technical Program Manager
EM
mod
In this release of OpenText Core Collaboration, the team has worked hard to deliver an even better file sharing and collaboration experience. You will notice quite a few new features and improvements, including:
Group Sharing - administrators can now create groups to include in the tenant collaborator list. For example, a group called "Marketing - North America" can be created to allow staff to instantly share and assign permissions for everyone included as a member of that "group" - it saves time and effort of adding collaborators one at a time or importing a CSV to share files with a larger number of collaborators.
White Labeling/Custom Notifications/Vanity URLs - subscribers can now add a different URL for their private tenant (such as "www.core.ABCInc.com" as well as add their logo and preferred color scheme to all email notifications in Core Collaboration.
Improved Search - collaborators can now search by "current folder" and within sub-folders and the search "bar" is expandable and collapsible for easier result-set navigation.
Inbound Sharing Lock - a new setting that prevents external collaborators from sharing content with internal/private tenant members has been added to bolster security.
OpenText Snap Integration - when enabled, the integration will allow Snap users to load text-searchable PDF documents from Snap to Core Collaboration
Core Collaboration Apps Fixes - several bugs were fixed and performance/stability has been improved for Apps created and launched in Core Collaboration
Mobile "Wi-Fi-Only" Mode for Updates - you can now set your iOS or Android app to update files over Wi-Fi only to prevent excess data charges. NOTE: by default, file updates are set to Wi-Fi only.
Fixes and performance improvements.
As always, if you have feedback or feature requests, please share them on the Community Forum here, or via [email protected]
Jay Weir
Sr. Communications Specialist
OpenText