Home
›
Content Services
›
Core Share
›
Release Notes
UPDATE
regarding temporary service outage of June 22.
Version 19.3.2 - Enhanced Search Experience, Improved Permissions Visibility and Management, More...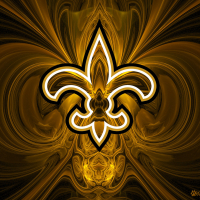 Jay Weir
Sr. Technical Program Manager
EM
mod
The team has worked hard to deliver another release of OpenText Core to provide you with the best cloud-based file sharing and collaboration service available.
In this release, several fixes and improvements have been made to make your experience even better:
Improved Collaborator Permissions Visibility and Management:
• The permissions model of OpenText Core helps you control what collaborators can do with files across the hierarchy of your shared folders in a "cascade" – Permissions level for a collaborator or Group is cascaded from a top-level folder down to sub-folders, third-level folders, and so on.
Based on user feedback, the team has made it easier to view permissions throughout a shared folder hierarchy and to grant additional permissions in a more simple and intuitive manner.
NOTE: The overall "inherited/additive" permissions model has not changed – permissions can be increased (Viewer to Collaborator for example) at lower-level folders/individual files outside of a folder but NOT decreased (a Collaborator permissioned user at the top-level folder cannot be decreased to a Viewer at a lower-level folder or individual file.
Enhanced Search Filtering and Improved Search Experience:
• Tweaks to the Advanced Search page were made to give you a much easier and flexible way to sort the files and folders result set by several filters. This lets you quickly hone in on exactly what you are looking for by: file type, date, location, and share status, as well as a number of advanced search filters, such as "Contains", "Search Within" filters, and Metadata search, to allow you to finetune your search.
• A fix was made to correct an issue with search results overlapping in the filtered Quick Search window.
Added Capabilities for App Extension Data Analysis:
• You can now include App Assignee names as part of the exported data. This improves the ability to analyze collected data from the App Extensions you build in OpenText Core.
Improved Navigation from File Version History Page:
• You can now use a breadcrumb trail/link directly from the File Version History page to easily navigate
Search Experience Improvements for iOS and Android Apps:
• New in this release is the ability to filter search result lists and more easily you're your search and navigate to desired files in both the iOS and Android mobile apps.
Numerous Bug Fixes, Stability and Performance Improvements:
As always, the team has corrected several bugs and reported issues across the browser/web version and desktop client (which powers desktop sync, Microsoft Outlook and Office application integrations, and other desktop management tools) to make sure that you get the easiest, most secure file sharing and collaboration possible.
Please contact us at [email protected] or report your issue here on the Community Forum. We will be sure to address it in a future version of OpenText Core or get back to you with troubleshooting tips.
Jay Weir
Sr. Communications Specialist
OpenText