Home
›
Content Services
›
Core Share
›
Getting Started with Core Share
Update: New Content Manager Role > Can I access content for a user in my tenant of OpenText Core?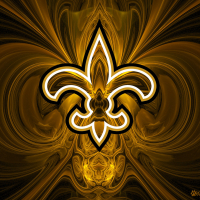 Jay Weir
Sr. Technical Program Manager
EM
mod
While an Administrator of an account can view what files/folders are being shared by any user in their OpenText Core tenant, as well as content that is being shared with that user, they CANNOT view or otherwise access/modify/move/delete any content.
If suspicious activity or materials that should not be shared (or otherwise breach information management policy for the company/tenant) are identified, there are a couple of actions that Administrators can take:
Folder and file shares by a user can be "revoked" by selecting the file/folder and using "Revoke" to unshare the files/folders.This will prevent access to any unauthorized shares and the Administrator can notify the user of the potential breach of policy and advise them not to share the content in the future.
The user account can be "locked" from the User Admin console to prevent the user from logging in and accessing/sharing materials until such time that an investigation is conducted.
The user account can be "disabled" and all shares will be automatically be revoked, preventing collaborators from accessing and modifying the content.
If access to a user's content is absolutely required, the account can be locked, then "delegated" to another user (typically a manager or higher). This will disable the account - preventing access by the user - and retain all shares. However, the delegate can revoke shares, access content, modify and move content, etc. This action is typically reserved for staff/users that leave the company, however if access to content is absolutely required, an account delegation can be performed.
If you have any questions or require assistance, you can contact us here on the Forum or via [email protected]
Regards,
Jay Weir
Jay Weir
Sr. Communications Specialist
OpenText