Home
›
Core Apps
›
Core Share
›
Core Share Essentials
›
Release Notes
Version 19.3.3 - Core Signature (e-signing files), White Labeling, Enhanced Search, More...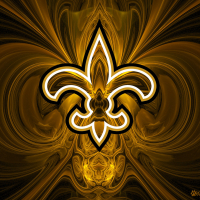 Jay Weir
Sr. Technical Program Manager
Moderator, EM
mod
The team has worked hard to deliver another release of OpenText Core Share to provide you with the best cloud-based file sharing and collaboration service available.
OT Core Share 19.3.3 includes several new features, fixes and improvements have been made to make your experience even better:
Introducing OpenText Core Signature – The Electronic Signature Add-In for Core Share
• Core Signature lets you and your partners sign contracts and other documents in a fast and hassle-free way. In addition, it provides a higher standard in legality and overall security than the traditional "wet" signature.
In Version 19.3.3, Core Signature:
o Is available as an optional add-on to Core Share Enterprise Tier tenants
o Lets collaborators prepare and send a document (contract, other documents) for signature directly from Core Share
o Allows parties to sign a document – whether they are a Core Share account holder or a non-Core Share collaborator/party
o Makes it easy to store all signed documents and respective signing logs to the sender's Enterprise-tier Core Share account/tenant
o Supports advanced digital signatures to further bolster security and verification of authenticity
o Supports two-way sync of signed documents with other OpenText content services platforms (Content Server, for example)
Ability to Add External Collaborators in OpenText Core Share Groups
• As part of creating or sharing content with a Group in OpenText Core Share, you can now include collaborators outside of your tenant.
Note: Caution should be taken when including external collaborators as part of a Group as anything shared with a Group in which external collaborators are members of will be accessible by those users.
For example: A Group named "Marketing" might have external collaborators added but those external users are not required on future collaborations in OpenText Core Share. Later (for another project, for example) a user may share content with "Marketing" and inadvertently share with an unnecessary external collaborator or a collaborator that does not require/not-authorized-to access.
Caution is highly advised when adding external users to a Group to make sure that any external collaborators are desired/authorized to access content with Group shares for the current and any future projects where the Group will be used as a content sharing method.
Added Notification Type "New File Added to Shared Folder"
• You can now select "New File Added to…" as an option for your Notification Preferences. Any time a collaborator adds a new file to a shared folder, you will receive an email or pop-up notification, depending on your preferences (set in the Settings page of your OpenText Core Share Profile). This is new only for email notification and available for other notification type.
New "White Labeling" of OpenText Core Share Tenant (Interface)
• Private tenants of OpenText Core Share can now tailor the look and feel of the interface to customize colors, Profile menu options available to users, "branding" and logos, URL, and even the "web app title" that appears in the browser tab bar (for example, "Company ABC ShareApp" vs. "OpenText Core Share" to appear in the browser tab), and the "favicon"
Search Experience Enhancement – Retained Search Filters for Further Finetuning
• You will notice that the search filters you apply to a search are retained. Subsequent searches will include these filters to allow for finetuning of searches without reapplying previous filters.
Mobile App Additions and Improvements
• iOS
o Marked for Offline File Deletion for Revoked Shares: Any files where permissions have been revoked by a file owner/Manager, and a collaborator has marked that file for Offline Access, will be deleted rather than allowing the retained/Marked for Offline file
o Filter Files Without a Search Term: Allows filters to be applied without requiring a search term being entered to allow for easier filtering of file sets
o Added Search Filters: This release features additional file type filters to allow you to more easily and quickly get at exactly what you are looking for
• Android
o Improved Search Filtering: Now, users can filter their Files List in OpenText Core Share by "Shared by" and "Shared to" to gain insight into file sharing activity.
Upcoming (coming soon) New OpenText Core Share Desktop Client
"OpenText Core Share Desktop Client Improvements"
• Improved user experience while handling errors generated during or after desktop sync
• Enhanced error messages (more concise, easier to understand and troubleshoot)
• Improved desktop sync speed both in uploading and downloading
• Enhanced stability during syncing of large files
• Several desktop sync bugs fixed
• Better handling of notifications related to Content Server integration/sharing
• Improved user experience while saving files on OpenText Core Share directly from Microsoft Outlook
Bug Fixes, Stability and Performance Improvements
As always, the team also corrected several bugs and issues, including Single Sign-On (SSO) account access issues, across the browser/web version and desktop client (which powers desktop sync, Microsoft Outlook and Office application integrations, and other desktop management tools) to make sure that you get the easiest, most secure, high-performing file sharing and collaboration possible.
Please contact us at [email protected] or report your issue, here, on the OpenText Core Share Community Forum.
We will be sure to address it in a future version of OpenText Core Share or get back to you with troubleshooting tips.
Jay Weir
Sr. Communications Specialist
OpenText