Home
›
Developer Network
›
Analytics Developer Network
›
Developing Analytics Applications
Welcome and thank you for joining our new OpenText forum. Your questions, responses, best practices, and tips shared with other members will help make this channel vibrant. We're glad you're joining us and look forward to collaborating with you online.
Check out the
Getting Started With OpenText Forums
for tips on personalizing your experience.
aconnection files & BIRT Viewer / BIRT AJC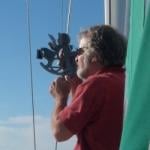 SailRCG
Junior Member
I'm looking for information on exactly where to place a connections properties file in a BIRT Viewer Toolkit / BIRT AJC deployment. If anyone has information where this could be found I'd appreciate it.
Thanks,
RG